Can Group Work at UOW have a Negative Impact on your Mental Health?
From the very beginning of your university journey, you have been told that group work is beneficial for character building, developing communication skills, and broadening your mind to concepts that you otherwise may have not even considered.
You were even told that you are going to make friends!
Based of the above definition, the concept of teamwork seems like a fantastic university concept, however my experience of university group work has not (unfortunately) been a field of fairy floss and prancing unicorns.
Don't get me wrong, I really like working with people!
However, the people I seem to be partnered with in my class assessments do not appear to have the same dedication to their studies as I do. And as I'm sure you can imagine, this has led to some problems.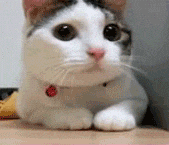 Not only do your fellow team-mates seem disinterested in the topic of study, they also cannot seem to show up to your organised meetings on time (if they show up at all, that is).
Hypothetically, Group Work should mean less work for each individual student, as the work is divided evenly among group members. However, as Billy and Sarah (Your fellow 'team' members) don't really care about the subject, you are left to complete their portion as well as your own. Great.
Furthermore, the weighting on group assessments can be quite high, sometimes up to 50% of your overall subject mark, making the assessment one that needs to be done as well as possible.
Quiet simply, I am a committed individual who wants to get aims to get a HD in most of her university assessments.
Don't get me wrong, I understand that not everyone is capable of getting a HD due to a range of factors including time constraints, overall smartness etc. But there is no harm in trying, right?
Although the above examples are some of the common complaints of group assessments, I want to explore whether group work can lead to increased Anxiety, Depression or other forms of Mental Illness amongst University Students.
Furthermore, as a student who suffers Anxiety myself, I am curious to find whether forcing students to undertake group work actually increases stress levels, which may lead to not only worsening of their current condition, but also resulting in lower overall grades and potentially a higher university drop-out rate.
So…
This is merely the beginning of a blog post that I will share with you in a weeks time.
As a third-year student at UOW, and having completed a semesterly group project, I feel that I have enough reflexivity to assist me in researching the topic further.
Although the above content does not contain any researched evidence and is simply based on personal experience, I am excited to explore the theoretical side of the topic and to convey what the effects are of working in a team environment.
I want to know whether other students have had the same experience as me, or if I am a solitary boat in the harbour.
So stay tuned peeps for next weeks (researched) edition of the effects of group work on students mental health at the University of Wollongong.