Do university students like group work? What are the benefits and how can it be made better for everyone?
Group Work is a fundamental aspect of university life as assessments require students to collaborate as a team to produce speeches, presentations and written work. According to the Carnegie Mellon University, Group Work allows students to develop a better understanding of the course content, as well as enhance the student's ability to communicate with fellow peers (Carnegie Mellon University, 2016).   
As a third-year student, I have undertaken a variety of group assessments, some of those tasks being positive experiences and others not so much. Many of the major complaints, from myself and other students, regarding group work is that the work load is not divided evenly, some students in the team are not given a voice and that other team members lack organisational skills.
Hence, through this research project my aim is to inquire whether a student's have a negative or positive experience while completing group work. Furthermore, I am curious to find out what factors make a student's experience good or bad, and what steps can be taken to make the experience better for all.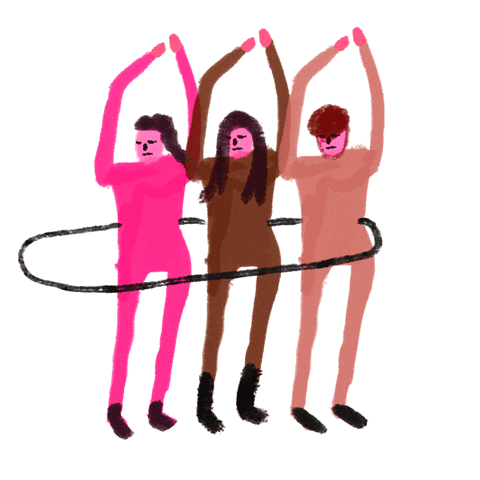 Although Group Work may seem like a broad topic, I am focusing only on university student experiences in Wollongong. Furthermore, when primary research in later conducted, my study group will be limited to UOW students, ensuring that I will have the task completed within the ten-week period.
Not only is an investigation regarding group work relevant to me, the benefits and expectations of team work is a highly researched topic. Although Wilkens and Tucci acknowledge that some group work may make students less focused and feel disconnected, they highlight that group work is an essential skill in the workforce that can help a student think critically, as well as teach them leadership and speaking skills (Wilkens and Tucci, 2014).
According to a UOW Research Paper composed by Swapna Koshy, a key factor in the increase of group assessments at the UOW Dubai Campus, is due to the increase of student numbers "Individual assignments had to be replaced with group projects as tutorial sizes have grown to over 50″ (Swapna, 2008). Hence, we can ask whether group projects  are really designed to assist students in their communication abilities, or have they merely been developed to cater for a greater student base? 
As previously stated above by Koshy, Hartly highlights that the rise in university group work is due to both an increase in the amount of enrolled students, but also to enhance student's communication skills, vital in the work environment (Hartley, 2014). Hartley also recognises that not all students who are in a group will be committed to attaining a high mark in the course. This then leads to "potential conflict between group and individual work in the relentless pursuit of better grades" (Hartley, 2014). 
Swaray states "A survey in Wales found that employers ranked group-working skills 'fourth in importance after communication, understanding of customer needs and the ability to learn." As group work is a vital part of not only university life, but also work culture, perhaps student's perception of team work needs to be altered. 

The above video exemplifies that to work in a team, students need to be open minded, there needs to be a mix of people who are introverts and extraverts, trust between members of the group, a happy attitude and drive to get the work completed and lastly a definite set of goals that need to be accomplished. 
A study conducted by Bentley and Warwick conveyed that 51% of the students surveyed at a UK university preferred individual assessments, where as 49% preferred group work (Bentley & Warwick, 2013). Interestingly, 80% of the students said that they were happy to contribute more than other team mates "because I feel I will learn more from this experience" (Bentley and Warwick, 2013). The surveyed students believed that team work means that there are more resources to complete the task and gives them an opportunity to learn from their peers (Bentley and Warwick, 2013). 
Interestingly, Wilkens and Tucci believe that group work is more likely to be successful if students are paired with their friends, if the topic chosen by the students is one that they are interested in and if the workload is split evenly among team members (Wilkens, S & Taccui, 2014). Furthermore, Wilkens and Tucci argue that these factors are controllable by teachers, and if they are considered, the group tends to produce work of a higher quality.
This is only the tip of the iceberg when it comes to the research regarding group work and I am excited to explore more about students perceptions of working as a team and what the benefits and disadvantages are of working with other students. 
References:
Carnegie Mellon University, 2016 What are the benefits of group work? Eberly Centre, accessed 15 March 2018, https://www.cmu.edu/teaching/designteach/design/instructionalstrategies/groupprojects/benefits.html
Bentley, Y & Warwick S 2013, 'Students' experience and perceptions of group assignments,' The Higher Education Academy STEM, pp. 1-5 https://www.heacademy.ac.uk/system/files/gen_176_0.pdf
Dyer, W & Dyer, J & Gibb, W 2013, Team Building : Proven Strategies for Improving Team Performance, John Wiley & Sons, Incorporated https://ebookcentral-proquest-com.ezproxy.uow.edu.au/lib/uow/detail.action?docID=1108693
Hartley, P 2014, Group Communication, Group Communication, Taylor and Francis Group, England https://ebookcentral-proquest-com.ezproxy.uow.edu.au/lib/uow/detail.action?docID=165723

Koshy, S 2008, 'Group Work for Freshman Students: A Positive Learning Experience?,' University of Wollongong in Dubai – Papers, pp. 1- 11

Swaray, R 2012, 'An evaluation of a group project designed to reduce free-riding and promote active learning,' Assessment & Evaluation in Higher Education, Vol. 37 No. 3 pp. 285 – 29