As you can probably tell from my Insta feed, I have a little soft spot for gardens, flowers and anything pink. There is nothing like visiting a botanical master-piece and getting lost in a sea of blossoming flowers. Not only are gardens eye-capturing, they also allow you to feel at peace – a place away from the hustle and bustle of every day life, somewhere you can think and ponder.
And guess what. There is a garden right across the road from my university! And in case you are wondering, this makes me VERY happy. So although there is a mega parking problem and not enough car spaces for the entire student population, the 20 minute walk from my class to my car is made a happier journey as I wonder through the plants, birds and occasional lizard that pops out to say hello. One time I even met a turtle, who I admit was a lil slimy, but a cute critter all the same. If you are out and about in Illawarra and are needing something to do, definitely check out the botanic gardens because they are stunning!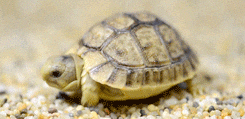 According to Express gardens provide peace when you are feeling stressed out or under the weather. I am from a town called Nowra on the South Coast, and although we have beautiful beaches with the whitest sand and an array of bush walking tracks, we do not have a botanical garden. I love gardens. So much. And yet we don't have one. Sad reacts only guys x
Furthermore, I spend an awful amount of time in my car and it seems that a hell of a lot of people tend to get a little mad when they are behind the wheel. Seeing as workplaces and peoples homes are incorporating more greenery, can we do the same in our transportation facilities?  Imagine jumping on a train to find that the there were succulents hanging from the roof. If this is too far fetched for you imagination, maybe we could make the train station blossom with flowers, picnic spots and flower photo walls instead? To me, that sounds a tad nicer than the concrete floor and buildings that are all too common at train stations.
Perhaps it might be a difficult to have flowers on a bus, but what if people sold roses at bus stops. And then expanded this to painting bus stops with bright murals rather than your standard green. This may even hinder chances of vandalism and improve societies travelling experience to and from work.
Leave a comment and tell me what you think!
Until next time, ciao lovelies xx