Change. The one thing that scares me, but the one thing that drives the world forward. If I had to choose an emotion that dominates my life, it would be fear. Fear is in everything I do. Even taking this subject, BCM112 elicited a type of fear that I had not encountered before.
Firstly I am a 4th year student, studying Communications and Media (Majoring in Journalism and Marketing) Dean's Scholar. I've done two marketing internships, worked as a marketing assistant for a year and have just gotten back from a 6 weeks exchange in Italy. And now I'm doing a first year subject. It's funny because your first thought is "First year? That's so easy compared to what you've been doing!"
But is it really that easy? Never once have I made a meme (Actually that's a lie. I made my first one 10 mins ago hehe, check it out below 😉 And I don't have a YouTube channel so those skills are sketchy AF. But yet there is a perception that you already know how to do certain things before you reach a certain stage of your life.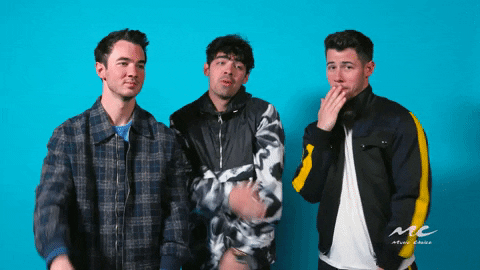 People tell you how you should feel and what you should know. But the key word in both of those statements is "Should." In life you should do a lot of things apparently, but people forget that each person reading this blog now is an individual. And no one else has experienced the path that you are currently on. I mean, they may have chosen the same subjects and gone to the same uni as you, but they didn't feel what you did, or see the same content from the same perspective as you.
And just because I'm in my 4th year of university and graduate in 4 months' time, that does not mean I know anything more or less than the people around me. Fear is everywhere and it changes its persona depending on the situation. Sometimes it's a black cloud that keeps you strapped to the floor, you being paralysed by the size and strength of the rain it produces. Or sometimes fear is a really loud bang that you weren't expecting and it makes you jump, freeze, shout and scream.
We all know that fear is there (all the time for me), but using its energy to create something great can be done by anyone. Instead of letting it intimidate you, see and acknowledge it and tell it to be quiet for a moment. Listen to it wants and ignore it anyway, because you've got big things to think about.
Other than experiencing the complex emotions that we all go through (especially as a university student), as you may know if you read other pages on this blog, I'm from a rural town an hour away from Wollongong. I say rural because although we have a population of 20 000 people, we don't have Uber (Yep, including Uber Eats, all the sad reaccs right), we are lacking most major department stores that you take for granted like Lush and Peter Alexander and the train line stops in our neighbouring town of Bomaderry.
The nearest airport is 2 and half hours away and one bus stops outside my house at 9am and 3pm everyday. So as you can imagine, I've got some big dreams in my head that definitely lie outside my home town. Potentially, this is where the fear comes from. When you've lived your whole life in a small way, jumping outside of that comfort zone is something that is unbelievably intimidating.
Remember to follow me on Twitter for all the good stuff @emilyro31229344